Home > Products > iCare Data Recovery Standard > Howto >Recover deleted files from Flash Card
Recover deleted files from Flash Card
Recover Deleted Files Flash Card Using Superior Technology of iCare Data Recovery Standard
Needing to recover deleted files flash card can have happened in the blink of an eye.  It's happened to many of us, and we all know how it feels to lose important data.  Using flash drives and other data storage files comes with a risk of encountering corrupt data, formatting issues, compatibility conflicts, and many other problems for which iCare Data Recovery Standard provides multiple solutions.

---
Flash card files undelete
Honestly, how many times have you put a flash drive into your computer and thought it would say 'read images' so you clicked 'yes' – only to find out that it said 'reformat drive?' and you should have said, 'no?' 
It doesn't take more than one time of learning to read what the computer is asking before you answer.  In times where you didn't stop to read, however, iCare Data Recovery Standard is there to make sure you don't lose any important files or folders, even if you do experience any number of issues having to do with your data flash card.
There are times when your flash card is just not communicating with your computer.  In this case you are lacking some necessary components that are generally in computers to launch the initialization of hardware drivers and supporting software when a new hardware is found.  Finding necessary drivers or downloads is easy with iCare Data Recovery Standard.  No matter how much luck you seem to have been lacking in finding a software that can help retrieve data from your flash card, iCare Data Recovery Standard can help you gain access to data on virtually any media storage device and other hardware, including all RAID supported hardware, and every standard version of Windows.
There are times when you may find that your files have become corrupt somewhere along the line.  In years past, this may have been bad news for even more files and folders, depending on the severity of the corruption.  With software like iCare Data Recovery, there is no need to worry about corrupt files affecting any other levels of performance; and you certainly do not have to fret their loss.  You will be able to use the software to identify the source of the issue and resolve it with a few quick clicks of the mouse. 
Sometimes computers give us more trouble than they seem to be worth, and sometimes we're the main source of the problems.  Either way, iCare Data Recovery Standard is able to help with all types of issues having to do with data recovery from a flash card, and many other external data storage devices.
Here is how data recovery was performed to restore files.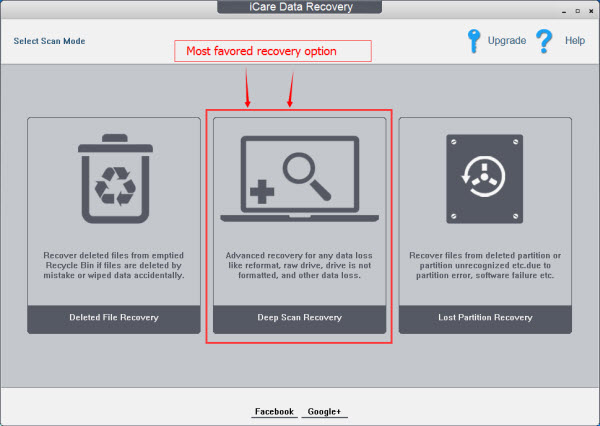 Select a possible drive that contains your files and let it build file structures for recovery.
Preview lost files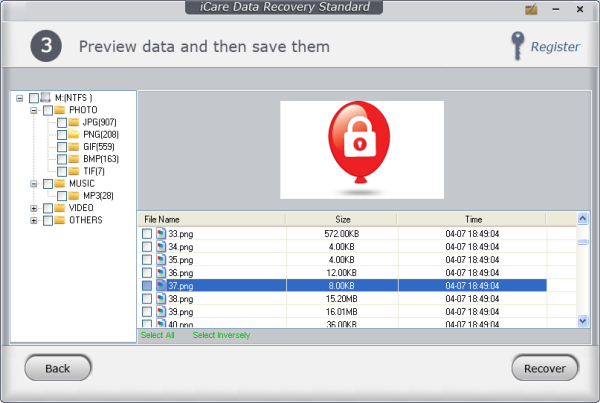 ---
Related Articles