Home > Products > iCare Data Recovery Standard > Howto >Solution for Recovering files from RAID disk
Solution for Recovering files from RAID disk
Recover Files From RAID Easily With iCare Data Recovery Standard
When RAID causes you to lose data, you can easily recover files from RAID with iCare Data Recovery Standard.  RAID is a popular application for users who require a lot of hard drive space.  RAID enhances user speed, and allows for a large amount of data to be stored in multiple hard drives.  The drawback that many consumers have found to RAID is there seems to be a lot of corrupt data, malfunctioning hardware, and other problems associated with its platforms.

---
All levels of raid files can be restored by iCare Data Recovery Standard whenever you encounters raid failure or raid damaged and lost files.
What Is RAID?
RAID is actually an acronym, consisting of the words:  Redundant Array of Independent Disks.  And what that means is that multiple drives have been joined together to create a massive hard drive.  The benefits of having more available storage space are plentiful.  Among them are the increased performance of a computer network, granting quicker access to files and folders.  It is that same speed of access that acts as an enemy to users of RAID in times of malfunction.
As quickly as RAID is able to help a user access files, browse the web at top speed, and other great features, it is able to destroy an entire folder worth of files within seconds.  This is where iCare Data Recovery Standard comes in handy.  It is compatible with all RAID hardware, and it consistently helps prevent loss of files and folders that have been compromised by a RAID malfunction.
How Does iCare Data Recovery Standard Work With RAID?
iCare Data Recovery Standard works with RAID by constantly storing a back up of files.  When RAID begins to experience less than optimum performance, it is always suggested to run an additional back up of RAID to iCare Data Recovery Standard.  This will help future recovery efforts and could help tremendously to prevent unnecessary data loss.
In addition to intelligently tracking the activity of files on a RAID network, iCare Data Recovery Standard is able to help with moved, reformatted, or deleted partitions; virus infections; unexpected loss of power; and countless other malfunctions that are associated with the use of RAID.
If you have a specific scenario for which you'd like to see if iCare Data Recovery Standard can help you reverse the loss of your files that were lost because of problems with RAID; download a free demo, and feel free to browse the menus to see just how much help and support you will have. Besides raid recovery, this tool is also able to recover files from dynamic disk and memory card, external hard disk etc.
Here is how data recovery was performed to restore files.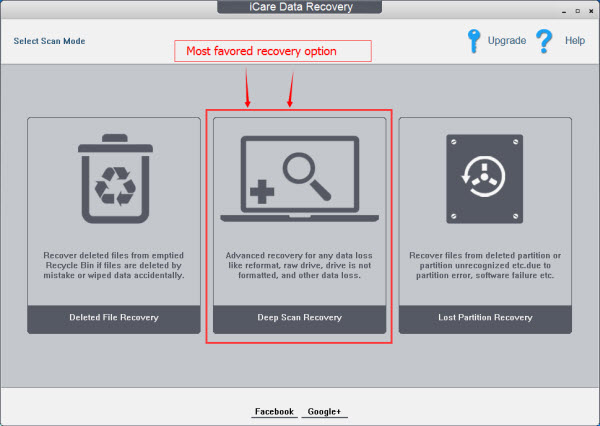 Select a possible drive that contains your files and let it build file structures for recovery.
Preview lost files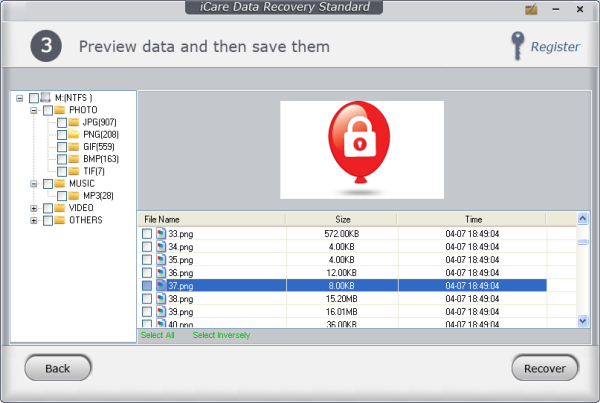 ---
Related Articles