3 Steps to Recover Formatted Hard Drive
Formatted hard drive by mistake? Reformatted the wrong partition during reinstalling OS? Don't worry, there are only 3 steps to recover files from formatted partition => 1, Download format recovery utility; 2, scan formatted partition; 3, restore formatted data.
Video - Recover Formatted Partition Free
Formatted Hard Drive Data Recovery Software for Windows 11/10/8/7
As a professional hard drive format recovery utility, iCare Recovery Pro Free is able to help you recover files from formatted hard drive free in Windows 11/10/8/7 no matter you have quick formatted hard drive or full formatted your hard disk partition.
Step 1: Download and install iCare Pro Free on your Windows computer, open it and click 'Deep Scan Recovery' for a formatted hdd restoration.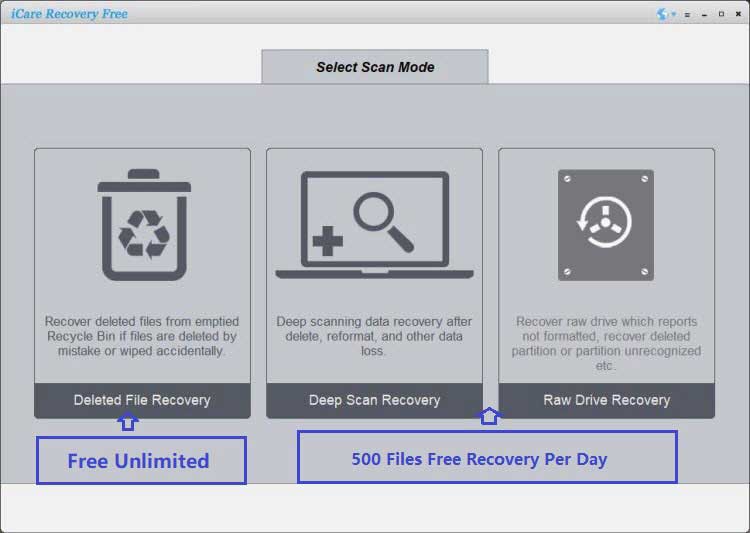 Step2. Select the formatted hard drive volume, click 'Next' to start scanning. It may take a while to get the formatted volume recovered.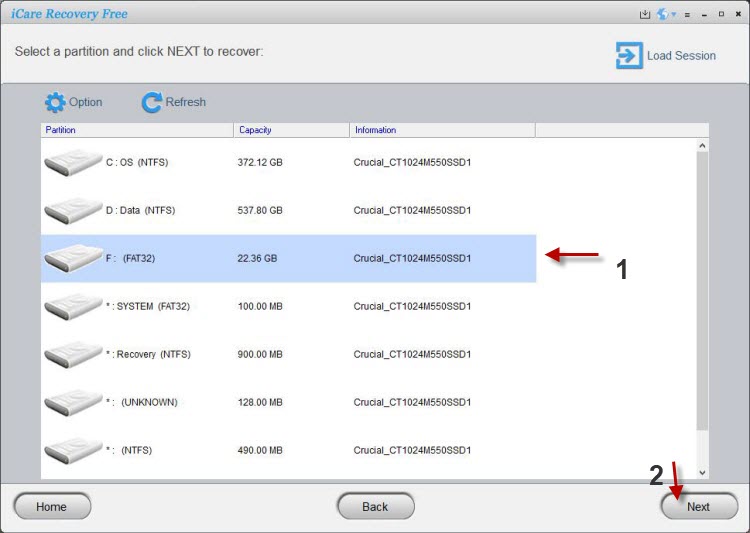 Step3. Save all needed files to another volume.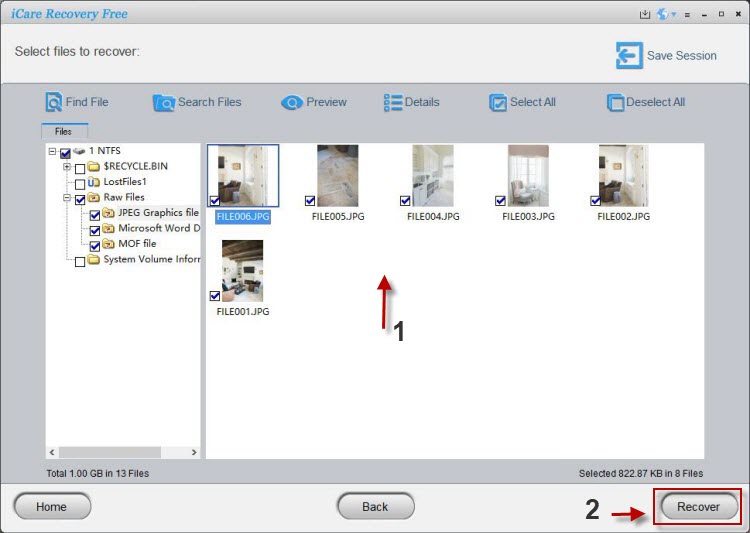 There are always chances of format recovery when the formatting was done by accident or even intentionally formatted hard disk partition.
Please do not save the formatted files onto the same formatted volume as destination to avoid formatted data overwritten. You need to select another volume no matter the volume from the same disk or another disk could be a fine destination.
What Disk Can Be Unformat
iCare Pro Free supports the following disk format recovery
Support disks: Seagate, WD, Toshiba, Samsung, Maxtor, Sandisk, PNY, StarTech, Crucial, LG, Corsair, and other disks that can be used on Windows computer
Supported disk capacities: from small capacities to 2tb, 4tb, 12tb disks...
Supported file systems: ntfs, ntfs5, fat32, exfat, fat16...
I Formatted The Wrong Partition While Installing Operating System Windows 11/10/8/7
Reformatting the wrong partition happens when you selected the wrong volume letter while using Ghost to format hard drive for a new operating system installation, for example, user may mistakenly formatted drive c/d when software tries to format a partition for Windows 11/10/8/7 installation.
How to rescue the accidentally formatted partition?
Download iCare Pro and run 'Deep Scan Recovery' mode
Select the accidentally formatted partition to scan deleted files
Save files onto another volume
Formatted hard drive recovery software download

Download iCare Data Recovery Pro to restore external hard drive after accidentally formatting so as to get back everything you need including photos, videos, music...
FAQs
Q: Formatted hard drive by mistake, My Partition D Was Reformatted by Mistake
A: The formatted data can be restored when data were not overwritten by new changes, No matter what disk partition was formatted, c/d/f/e or any other volume letter, . Formatted hard drive by mistake? Don't worry, formatted hard drive recover data is an easy job to perform with formatted hard drive recovery software.
Q: Recover formatted partition free
A: iCare Pro Free is able to recover formatted partition data for free on Windows 10, Windows 8, Windows 7, Vista/XP/2000 OS when data were within 1GB. As partition is also named as a hard disk volume, then a formatted partition can be recovered too with the method mentioned above. You should keep the formatted partition untouched from new data storage before data were restored.
Q: Recover formatted partition linux
A: You may disconnect the disk and then insert it to a Windows computer as an external drive and run iCare Pro Free for a recovery
Q: How to recover formatted data from hard disk without software
A: You may wonder whether it is possible to recover data from formatted hard drive without software. It depends on whether a previous backup was available or not. If there was no previous backup made for the disk, then it needs the help of professional recovery software for formatted partition.
Q: Can I recover formatted hard drive using cmd
A: Unfortunately there is no unformat cmd in Windows 11/10/8/7 when advanced users may query 'can I recover formatted hd with cmd unformat'. Windows latest platforms do not supply such operations. -> You may use the hard disk format recovery software for free on this page.
You may use chkdsk to repair potential errors and damages on hard disks by the following cmd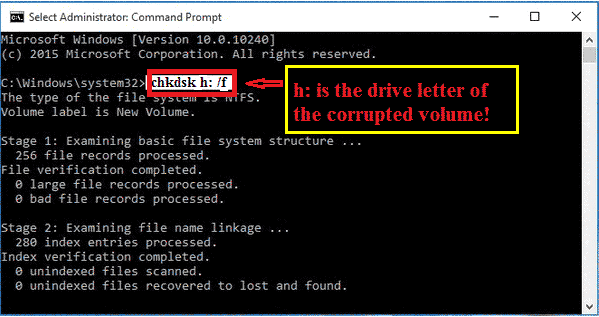 Hot Articles