Best Free USB Format Tool for Sandisk Samsung HP...
Background
Does formatting USB delete everything? What is the best usb format? How to format raw usb when windows says it was unable to complete the format, write protected, is there any Sandisk format tool...
There should always be some reasons that you may need to format your usb when it cannot be performed by Windows. Here this article we would introduce some best usb format tool for you to format your usb flash drive for 100% free of charge.

Before the formatting, recovering data from pen drive is required if data are important to you.
Part 1: Best Free USB Format Tool Download
There are several free usb formatting utilities to operate the formatting and here we would just recommend some excellent ones that are most popular and safe to use.
Warning: formatting would make it more difficult for recovering files form your digital device if your device went bad and needed a formatting. You need to recover inside data before the formatting. You may ignore and continue formatting if you don't need inside files.
Format Tool 1: USB Disk Storage Format Tool
Developer: Authorsoft
Download url: http://www.authorsoft.com/USBFormatToolSetup.exe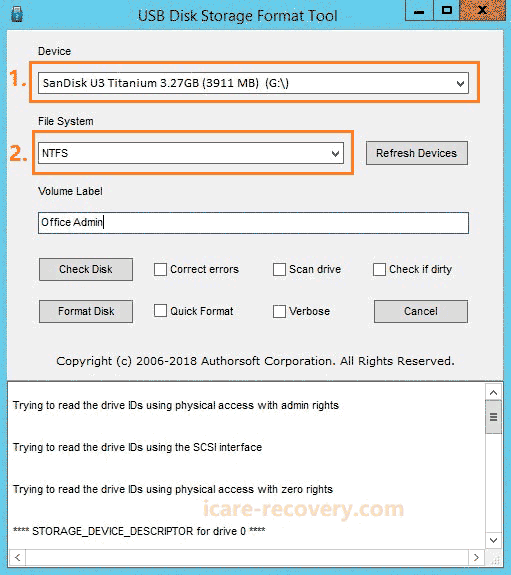 Step by step guide to use USB Disk Storage Format Tool
Preparation: Download it from the official site and then connect your usb device to your PC
Step 1: Open the program and then select Device to format. (See the device marked as 1 in the above photo)
Step 2: Select the file system you need, see it in the photo marked as 2.
What shall I choose, NTFS/FAT32/EXFAT?
NTFS: Usually NTFS is for usb or disk which can hold one file over 4GB if you have large files to save like video, movie and others. And you may also set your memor card to be ntfs as you wish.
Pros: large files over 4gb; faster than fat32.
FAT32/Exfat: most memory card was defaulted to be fat32/exfat as it was manufactured out of factories.
Note: the latest version of USB Disk Storage Format Tool was released version 6.0
Format Tool 2: IM-Magic Partition Resizer Free
Partition Resizer Free Edition is a 100% freeware that is featured with better interface and it is able to help for formatting usb/disk/memory card to fat32/ntfs.
And another stunning feature with this program is that it could remove privacy inside of the software with function 'wipe partition', which is easy to operate too.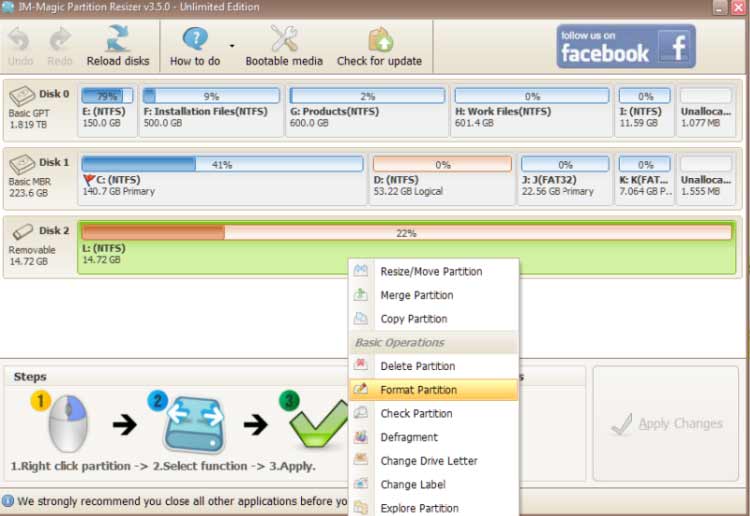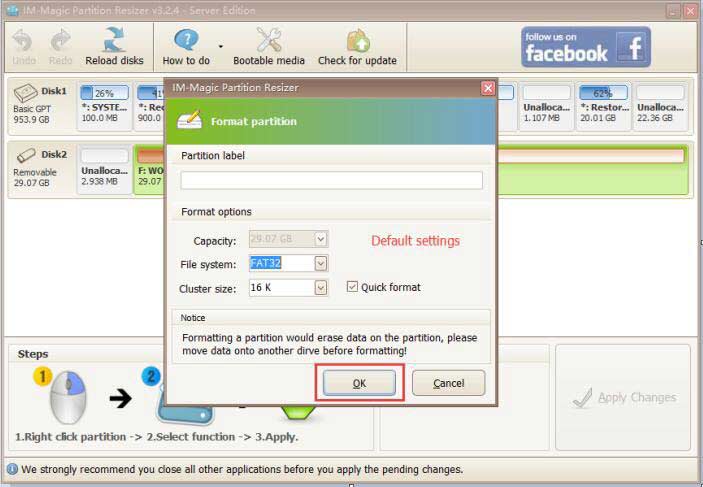 Warning: formatting would erase data on a usb drive but data can sometimes be restored with data recovery service or paid/free recovery software, we would recommend you move data to another place before the formatting.
If you want to remove sensitive data with this program, then you may right click your drive, and then select its option 'Wipe Partition'.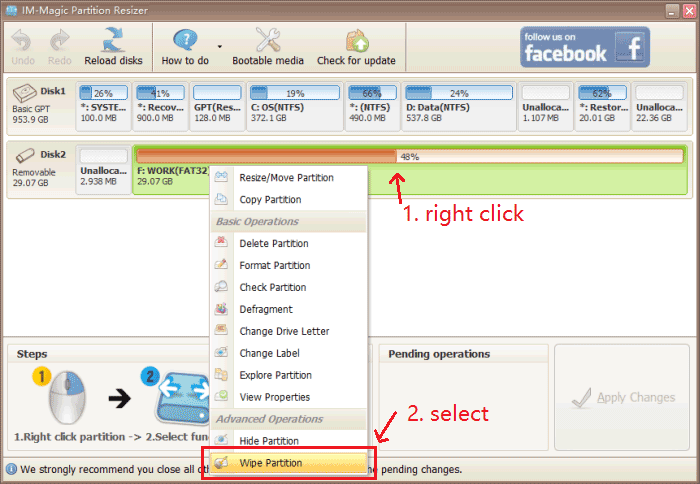 And then select a writing technology to get your privacy permanently removed without any recovery possibilities.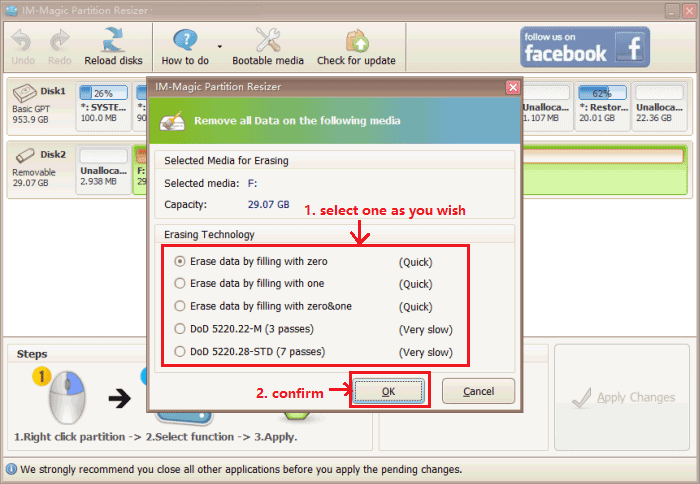 Format Tool 3: HDD Low Level Format Tool
HDD Low Level Format Tool was developed by HDDGURU and it is especially for low level formatting for hard disk, usb and also memory card if you connect it with a card reader.
It is proper to use HDD Low Level Format Tool?
Warning: we strongly do not recommend you use this tool since several times of low level formatting would almost make your hard drive if its not ssd dead and cannot be used any more for data storage. If you are not a tech pro, avoid using this program to format your device.
We have noticed that several websites have gotten this tool included in their articles, in our point of view, it is best to avoid this tool since it is for some special tech use not for ordinary users.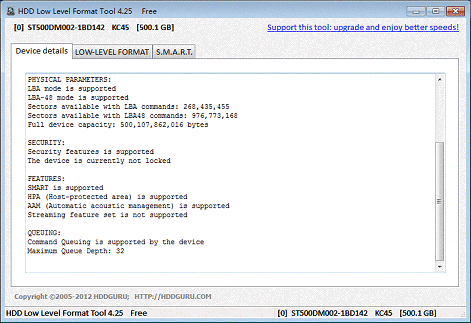 Format Tool 4: HP USB Format Tool
HP USB Format Tool was a rebranded/oem format tool that was developed by Authorsoft per the request of HP. It is very popular over the last decades and widely recommended over the cyber world.
It is portable edition and request to open the program by right click the exe and run with admin priority.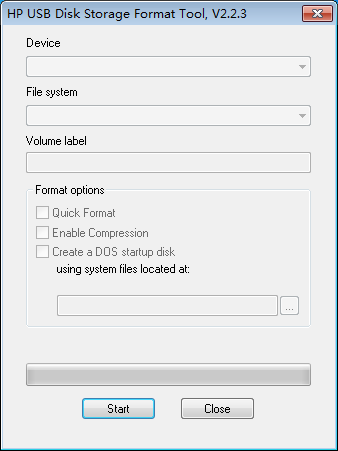 Other articles that you may want to read
Last updated on May 14, 2023
Other links