Memory Card Recovery&Repair - 100% Safe
Summary
How to recover photos videos from memory card (SD/CF/MicroSD/xD...) android phone, camera or other digital devices if files were deleted from memory card by mistake; memory card was formatted, raw 0 bytes, blank; memory card asks formatting; memory card is not showing up, unreadable, corrupted? Follow this tutorial for 100% safe memory card data recovery no matter what happened to your memory card on your Android phone, camera, device, or computer.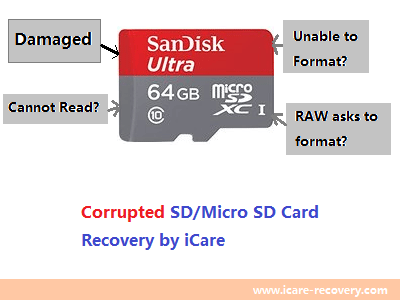 The best chance of memory card data recovery is to keep it untouched from any use, and use a readonly program iCare Pro Free that will do no harm but just scan data on the memory card and pull them out safely (100% no data destruction).
With iCare Recovery Pro Free, the powerful free memory card recovery software, it helps recover photos, videos, music from formatted, deleted or corrupted memory card, and it supports all kinds of memory card including SD, XD, CF, Micro SD, and memory stick, etc.
3-Step to Rescue Photos Videos Deleted From Memory Storage Card Free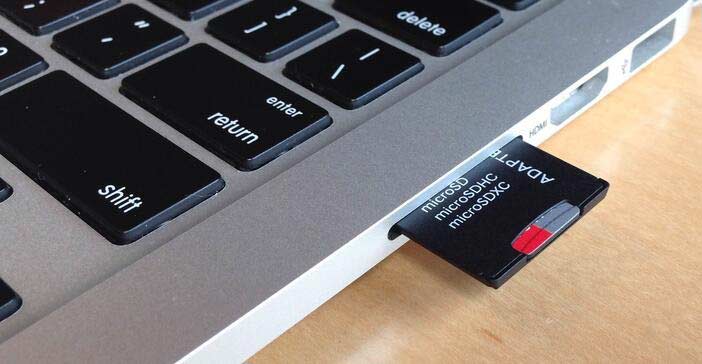 Insert sd card to computer with a card reader
Step1

. You need to connect your memory card to a Windows computer with a card reader or to the card slot if your PC hosts one. Then, run iCare Pro and try recovery mode "Deep Scan Recovery".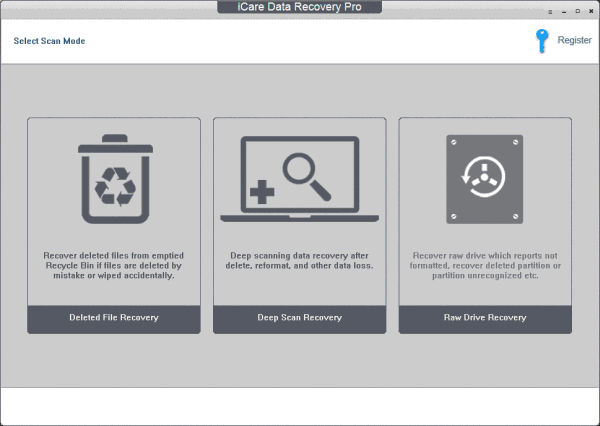 Step2

. Select the memory card and click 'Next' to wait the software for a full read-only scan. (100% safe)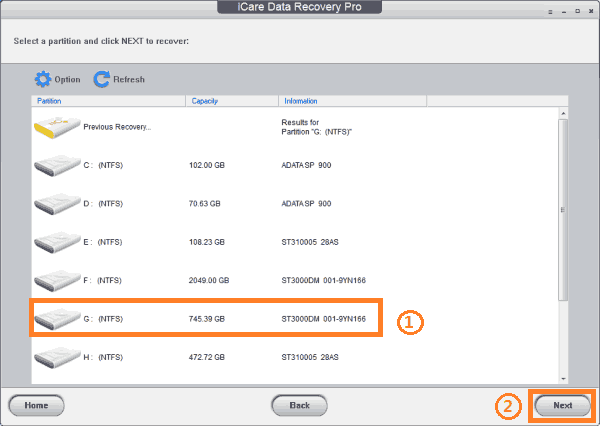 Step3

. Preview files displayed in the list and then

save data to another destination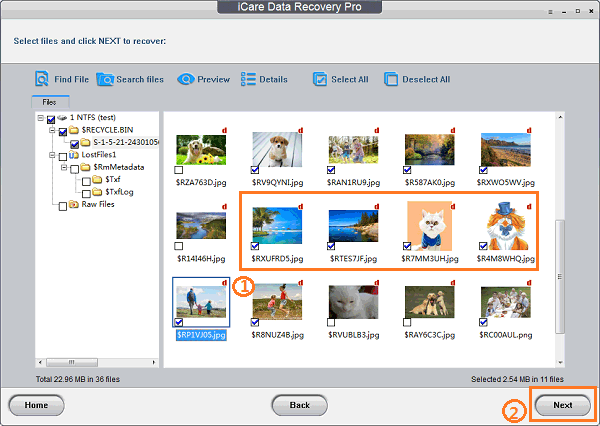 It is especially useful when you want to
Need to recover deleted photos (camera photos or phone photos) from memory card(sd, microsd, cf, xd...) after deleting images by mistake
Recover corrupted memory card pictures when it shows error (RAW, not formatted)
Recover images from storage device for Android phone(Samsung Galaxy, Blackberry, HTC, etc), digital camera (Nikon, Canon, Samsung, or Olympus)
Pull out data from sd card which cannot be formatted when it still contains important files
Recover deleted videos (mp4, avi, mkv, flv, mov, VCF file...) from memory card when videos were deleted on phone, camera, device, computer...
Unknown memory card data loss or memory card is damaged, corrupted, not showing up...
You probably lose data from your memory card due to various kinds of reasons such as mistaken deletion, formatting or memory card shows not formatted error, RAW error and more. When you meet any data loss problem on your storage card, first of all, you should stop using the card for storing new images/videos.
Solution for Memory Card Data Security
What should we do once a memory card has a problem? Stop using your memory card! This would keep the best chance for the inside data.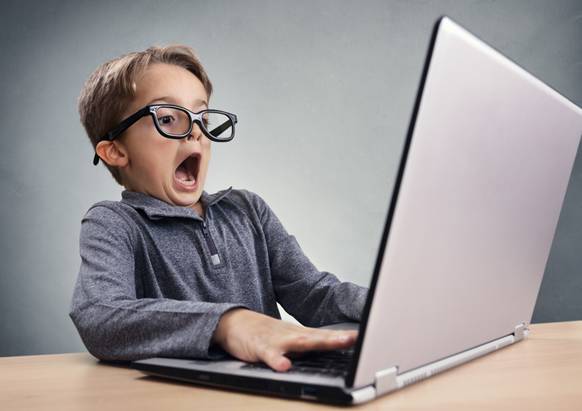 If you save new data to the deleted/formatted memory card, missing files would be overwritten. Percentage of proximity to data saving and destruction for most memory cards.
0MB files saved after delete/format -> 100% chance of successful recovery for most memory cards
10MB files saved after delete/format on to the same memory card -> 10% or more old data would be corrupted, unreadable or some partially overwritten for a 1GB memory card.
100MB files saved after delete/format -> 30% or more lost data would be corrupted for a 1GB memory card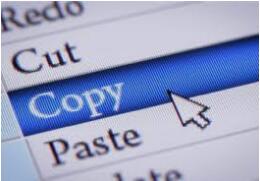 Never save data to the same memory card which lost data before data was restored.
This percentage of proximity data destruction is the reason why it is better to avoid memory card data recovery on Android mobile phones itself.
Repair Corrupted Storage Memory Card
What to do if the memory card is corrupted and disables you to access any picture? This is a problem that might result from many reasons. A corrupted memory card cannot be used in mobile phones, digital cameras or any other device.
As the best memory card photo recovery program, iCare Recovery Pro can help you do corrupted memory card photo recovery. If you want to fix the corrupted memory card, you can connect it to a Windows computer and try the Windows Error-checking function to scan and fix bad sectors on it.
How to open error-checking for memory card repair on Windows 10? Follow this route:
Insert memory card to computer -> Open 'This PC' -> Right click memory card -> Property -> Tools, and the error checking tab will show up there.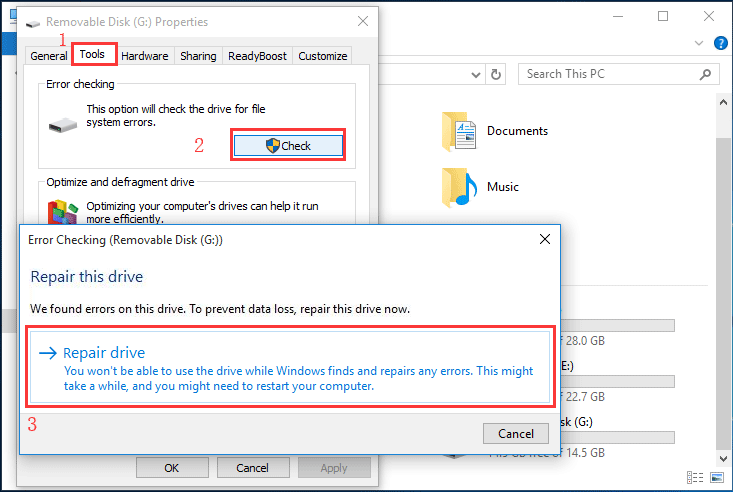 Fix memory card with error-checking on Windows 10
Video - Repair Corrupted Memory Card with chkdsk
Chkdsk is able to fix possible errors on a corrupted storage card especially when it has logical errors that was brought by unknown causes or power surge, unsafe removal, file system error etc.
More methods for memory card repair? Try this: sd card repair tool (7 free)
Memory card recovery FAQs
Memory card recovery free using cmd
How do I recover memory card using cmd? Can I recover deleted photos videos from memory card using cmd? The answer is YES if you can remember your file name and image type. Here are the steps for a memory card recovery with command prompt.
Open your computer on desktop 'THIS PC', insert your memory card and see which drive letter it is, here for example the memory card is E
Open cmd from Run -> type 'cmd' and press enter to get it started
Type "E:" (to enter the volume e)
Type "recover *.jpg", and press enter (here you need to remember which file name was your deleted image and its file type jpg? png? gif? psd? The following photo shows the steps.)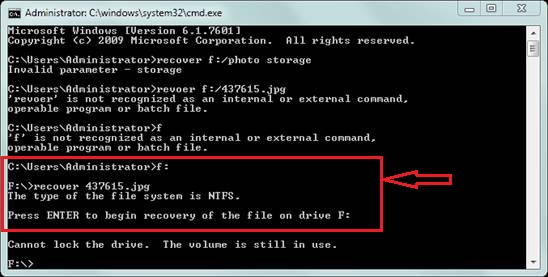 Undelete files from memory card using cmd on Windows 10
If this one does not work, you may try another cmd to undelete images from memory card using attrib.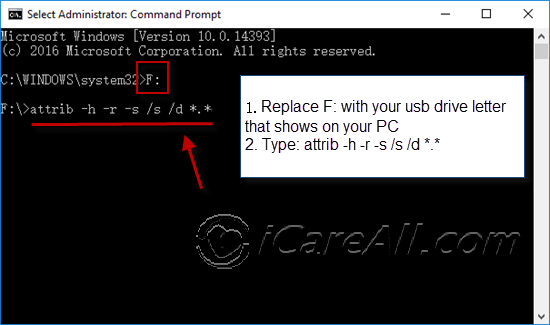 Undelete files from memory card using cmd attrib on Windows 10
memory card not detected in mobile/device, how to repair
If memory card was not detected in mobile phone or pc, repair it by updating its driver in Windows computer in device manager.
Fix #1 - update memory card driver under device manager on Windows computer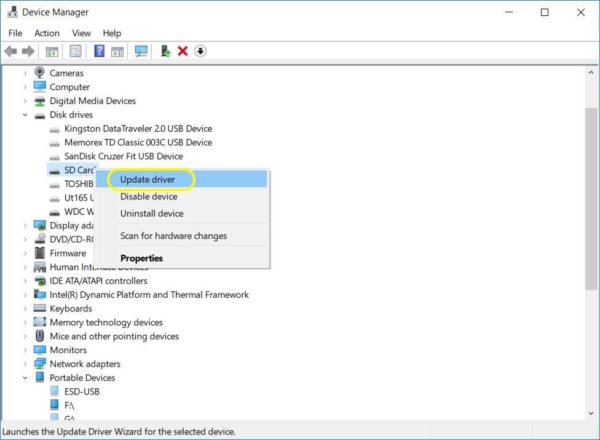 Fix #2 - update sd card driver, or uninstall memory card driver on pc, and then reload for memory card fix.
Fix #3 - Fix sd card driver issue with chipgenius
More ways to fix sd card not recognized issue at page: memory card not detected on pc/phone
Related Resource
Memory Card - An evolution of data storage
Data storage used to rely on some big, not easy to take devices like hard disk drives. However, as memory cards were first introduced in Digital camera, a popular digital device to take photos, memory card brought an evolution to our data storage. How? It is small but has a huge capacity and is easy to take. There are many types of memory card like SD card, xd card, cf card, mmc card, flash card etc.
Hot Questions
Q: How can I recover my memory card for free?
Yes, there are several ways that you may try memory card recovery software free or recover memory card using cmd attrib or recover command.
Recover memory card data with iCare Recovery Pro free
Recover images from memory card with cmd recover
Recover memory card files using attrib
Q: How can I recover my deleted data from memory card?
If deleted files were not overwritten by new data, there is great chance of recovery with a professional memory card recovery tool with the following steps.
Download iCare Pro Free to a Windows computer
Insert memory card to computer with a card reader
Open iCare Recovery Pro and select 'Deep Scan Recovery' and select memory card to scan its files
Save found data
Last updated on May 14, 2023
Related Articles