Free Quick Format Recovery - quick formatted external hard drive usb memory card By Mistake
Summary
Clicked quick format on flash drive, sd card, or hard drive(internal&external) by mistake? A quick format does not erase all files! Download iCare Recovery Pro for free quick format recovery in Windows 11/10/8/7 with a few clicks.
Can you recover files after a quick format?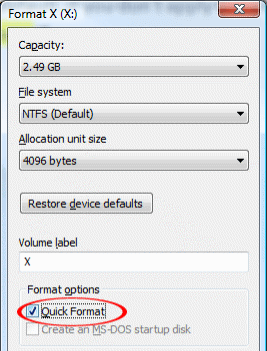 The truth: Quick format only erases the entries to data and Windows will make the data invisible and prepare the space as available for new data. => The data still remains intact on the original place.
Unformat tool: You just need to use iCare Data Recovery Pro, an unformat tool to get back the data after quick format. With the professional unformat tool, you can restore any type of lost files after quick format. Generally speaking, this unformat tool can help recover files off quick formatted memory card/stick, USB flash drive, external hard drive, pen drive, and more.
Steps to Recover Data after Quick Format
You can recover lost files due to quick format within 3 steps by using the unformat tool.

Step1. Plug the media to your computer like external hard disk or memory card, usb flash drive if reformatted by mistake. Download and install the unformat tool on the computer. Run the unformat tool and choose a recovery module.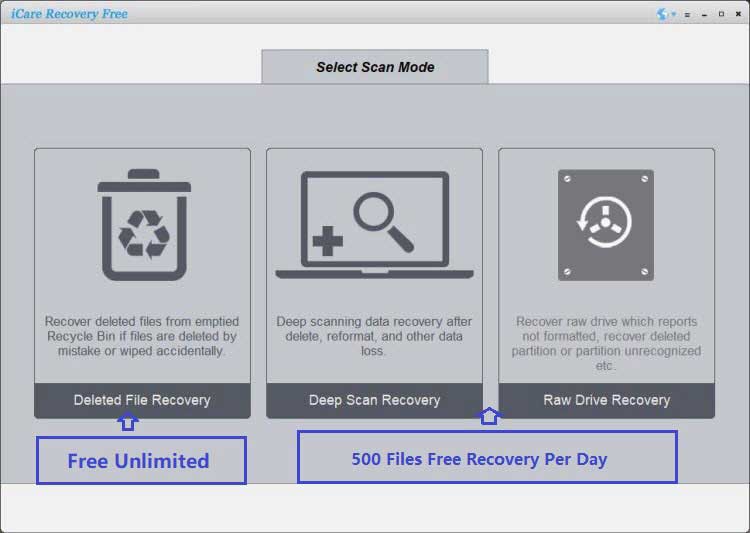 Step2. Choose the external hard disk as scanning device, and then you only need to wait when the software is scanning.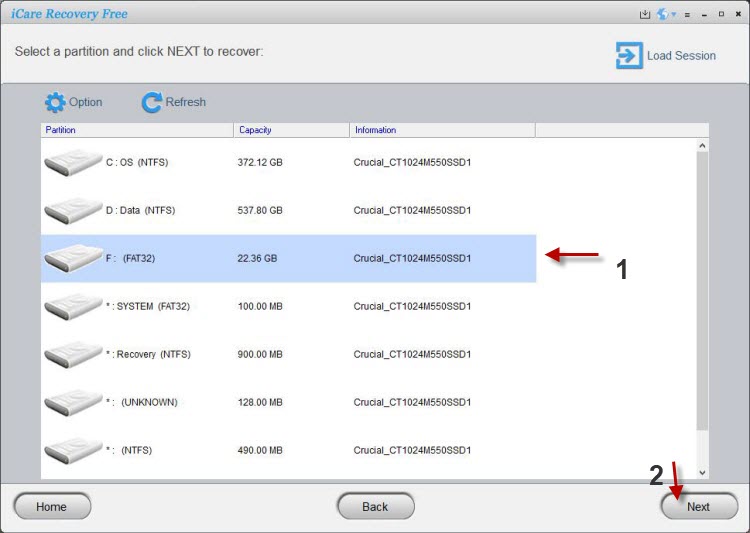 Step3. When the scanning is over, you can preview some found files. Then, you can choose all the files you need and save them to another storage device.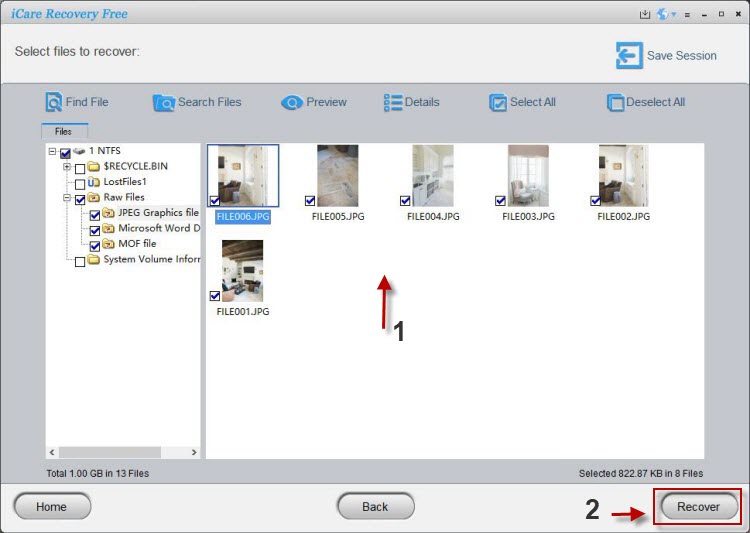 The tool helps users like this one
"I have performed a quick format on my external hard drive by mistake while I wanted to format the USB flash drive on my computer. Well, I have a 500GB WD external hdd and a 32GB USB flash drive. Recently, I found that my USB flash drive is nearly full, so I want to erase the flash drive by formatting. However, I still have some important data stored on the USB drive, so I connected both the USB drive and external hard disk to my computer and moved all important files from the USB to external hard drive. After data transferring, I right clicked the external hard drive to perform a quick format because I thought the drive I selected is the USB flash drive. When the format is completed, I realized that the external hard drive is empty, but the USB flash drive still contains original data. I knew I make a mistake, everything is too late. The external hard drive contains more than 200GB important files. How can I undo disk quick format and retrieve files from external drive?"
Also read: unformat
Memory Card Data Recovery after Mistakenly Quick Format
Memory card, including SD card, SDHC card, SDXC card, micro SD card (TF card), mini SD card, MMC card, CF card and XD card, is a common storage media that is often used in digital camera, mobile phone and some other electronic device.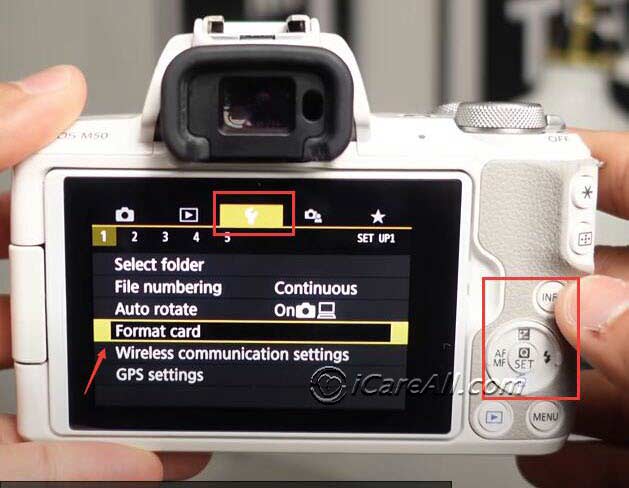 You can perform a quick format on memory card when connecting the card to your computer. Usually, you can format a memory card in two situations.
One situation is that you might mistakenly format the memory card.
The other situation is that you may quick format the memory card because it reports not formatted error.
Whatever the reason is, the unformat tool is available to recover data before new data is written to the formatted memory card.
Also read: how to recover formatted sd card
Data Recovery after Accidentally Quick Formatted NTFS/FAT32/EXFAT External Hard Drive, USB Thumb Drive, SD Card
If you mistakenly quick formatted seagate 500GB hard drive, or quick formatted WD 1TB external HD, don't worry, the reformatted data can be restored with unformat utility like iCare Data Recovery.
It is quite possible that you may accidentally perform a quick format on an external hard disk or USB drive when you connect it to your computer. And you may lose lots of data after quick format. Especially for an external hard disk which often has a large capacity, you may feel more upset when mistakenly perform a quick format. The data recovery software enables you to recover files after quick format SD card, external hard drive, USB flash drive, pen stick, etc.
Quick Format vs. Full Format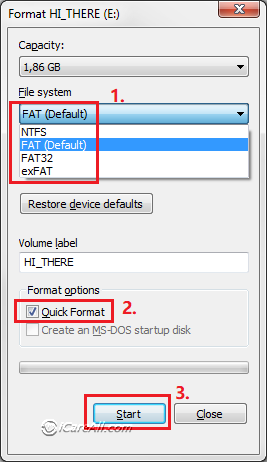 Simply say, quick format only erases the entries to the data from the storage media. When you quick format a storage media, the data just become invisible but it still remains intact on the original place. Meanwhile, system will mark the area of storage media as available for new data.
Full format is also known as complete format. It often takes more time to perform a full format because it would scan every sector on the storage media to check if it contains bad sector.
Any kind of quick format or regular reformat could be undone with professional tools. Don't worry about lost data which seems disappeared. Just stop using the drive after format for the best chance of data recovery.
Also read: format recovery software
Can Data Be Recovered after Full Format
If you doubt that your memory card, external hard disk or USB drive contains bad sectors, you can perform a full format. Many people are not sure if data is recoverable after full format. As a matter of fact, data is still recoverable with the unformat tool after full format.
The only thing you need to pay attention is to not write any new data to overwrite the storage media after full format.
Also read: unformat free
---
Last updated on May 14, 2023
Related Articles