SD card in android phone suddenly stopped working
Summary
Android mobile suddenly cannot recognize sd card, or sd card not reading on Android mobile? Here are some error detections and solutions.
How to repair an inaccessible micro SD card? What can you do to make the sd card work with the mobile? Firstly you need to know what's damaged, the phone or the memory card, and then fix the device with possible ways.
The Problem: SD Card or the Phone?
Here are some tricks to test which part is damaged, the micro sd memory card or the mobile phone, and then you may start fixing the targeted device.
Senario #1 - SD card is reported errors on Android phone with sort of messages -> The error comes from the sd card
memory card error;
Damaged sd card, sd card is damaged. Try reformatting it;
SD card is invalid;
Phone reported SD card Not Inserted when it was inserting in the phone
SD card unexpectly removed; or Removed SD card, SD card removed, Insert a new one.
SD card write error, please make sure sd card is unlocked for write access;
Do you want to format the memory card;
The memory card must be formatted to work with the device...;
The game card could not be read. Please remove and reinsert it...
---
Quick Solution: 9 ways to repair damaged sd card if it's logically damaged. Simple&efficient way to fix? Take it out of the phone, clean it gentelly, and then pull it back to see whether it could work.
Senario #2 - No error message, the memory card cannot be read by any device
Steps: Power off the mobile, take the sd card out,
a)

insert it again to the same phone, power on and see whether it could work. Not working? go to step b.

b)

power off phone and take sd out again, insert it on another phone,

c)

or plug it to a computer to see whether other devices could see it.
(If none of the devices could see it, then the error is from the sd card)
Quick Solution: repair damaged sd card with online tools, or your local recovery shops; or buy a new memory card instead.
Senario #3 - The sd card works fine on another phone/pc. -> Phone error
It could be logical error or physical error. And it is also complicated.
If it were logical error -> you may try to reset it to factory setting. (Please backup everything espcially the contact list, sms, images to somewhere else before the factory resetting.)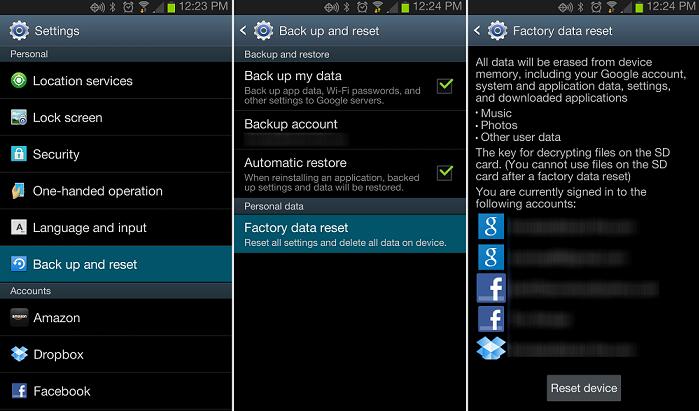 Physical error -> You may turn to the local repair shop for help
How to Repair sd card not recognized on Android Phone
#1 - Pull the sd out and insert it again
#2 - Format sd card in mobile phone (mostly it would work for logical errors)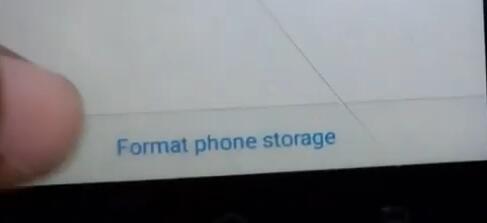 Format sd card in mobile android under "Format SD", or "Erase SD" option
#3 - Unmount sd card and reload it again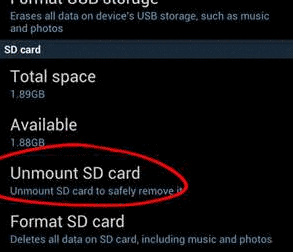 Unmount sd card in phone
#4 - Factory reset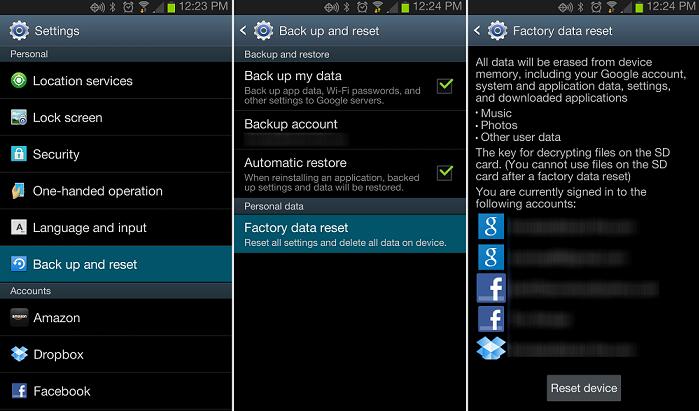 Factory reset phone
How to Repair SD Card Not Detected Using CMD in a Windows 10 Computer
It shall be operated in any Windows OS for example, a Windows 10 computer or Windows 8.1/7/Vista/XP/2000 with the cmd chkdsk.
CMD #1 - chkdsk /f
Open cmd by pressing Win+R on your keyboard, or type cmd in Run
Type chkdsk

h

: /f ((h shall be replaced by your own sd card drive letter that shows in your computer))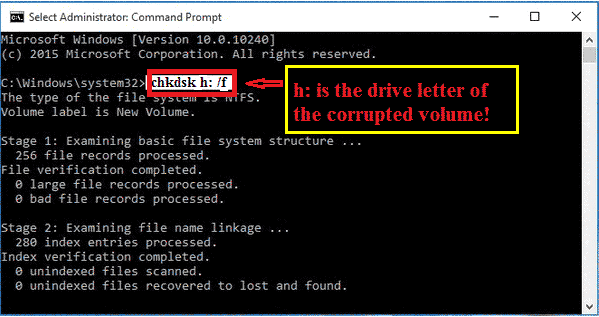 Video - how to repair damaged sd card using cmd
CMD #2 - chkdsk /f /r /x
Open cmd by pressing Win+R on your keyboard, or type cmd in Run
Type chkdsk

i

: /f /r /x (i shall be replaced by your own sd card drive letter that shows in your computer)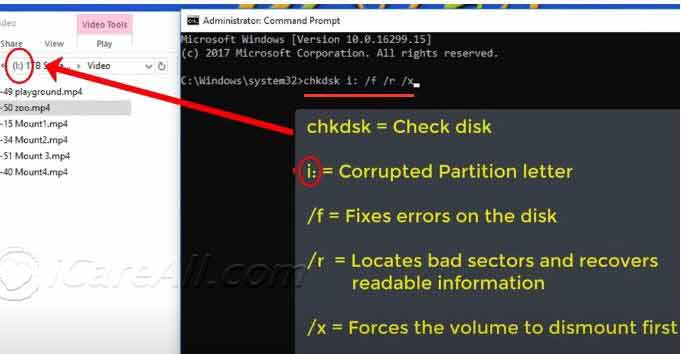 Repair damaged sd card using cmd
Not sure how to operate the repairing? See this following video
CMD #3 - diskpart format cmd
You may try to format your sd card to a file system that can be read by your phone with three choices ( FAT32, EXFAT, NTFS)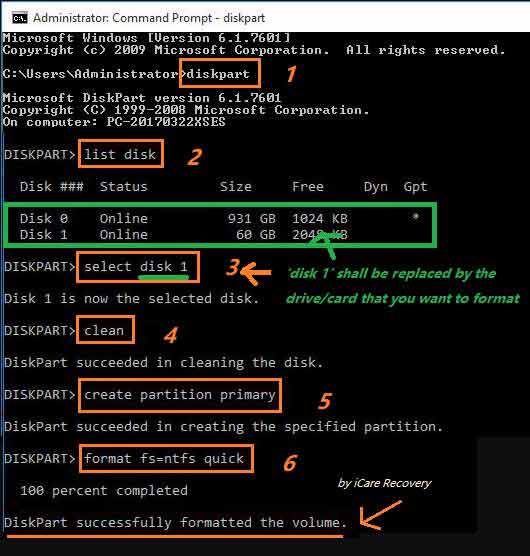 Press Win+R on keyboard to start running the cmd, or open it from Start -> Run
Type diskpart
Type list disk
Type select disk * (Replace * with your own disk number or sd card drive letter)
Type clean
Type create partition primary
Type format fs=ntfs quick (You may replace ntfs with other file system like fat32, exfat for different chances)
For number 7, you may type format fs=fat32 quick; or type format fs=exfat quick as other chances.
Also read: how to format sd card fat32
Repair Damaged Micro SD Card with Data Recovery Software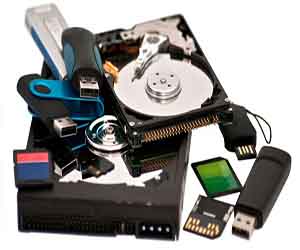 Repair damaged micro SD card with software
Free SD Card Data Recovery Tool

Download iCare Recovery Pro Free Edition to recover data from android phone memory card for FREE that can help recover 1GB data totally free. Free code is available from tech support team per review request if you need more data.
Instructions of repairing damaged micro SD card with software
Step1: Install the data recovery tool on your computer. Connect the micro SD card to the computer by a card reader. Run the program.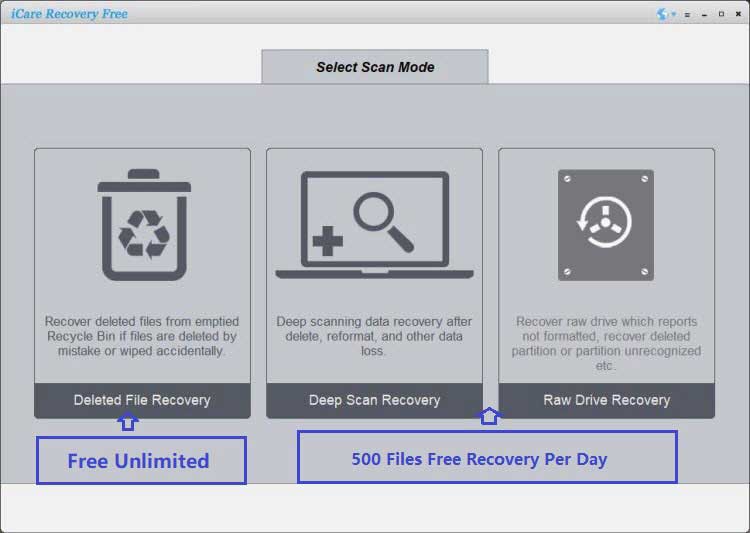 Step1 to recover data from a micro SD card stopping working
Step2: Select your micro SD card to start scanning process.
Step3: Save data from your storage media card to another place.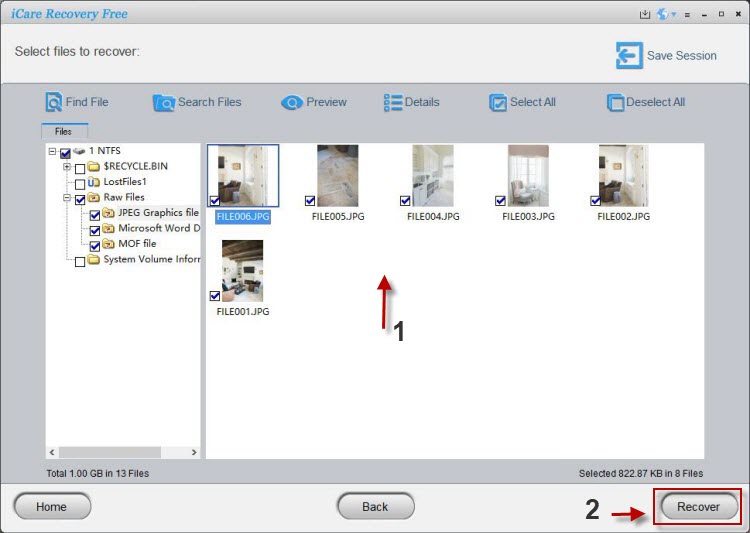 Step3 to recover data from a micro SD card to another drive
Notice: Do not save the data to the old corrupted micro SD card.
Repair Corrupted Micro SD Card with Local Service
Sometimes corrupted micro SD card can be repaired by system tool, such as error-checking tool or CMD command prompt, you can learn more at Online Repair .
But most times corrupted micro SD card can not be repaired by a simple click on Windows system. You need professional micro SD card repair service. The repair service can recover your data and repair your device.
Here are some repair shop information you can consider about.
US: SECURE DATA RECOVERY: https://www.securedatarecovery.com/-- This is a professional data recovery service shop, they have service office in over 30+ states.

Repair corrupted micro sd card with local service
UK: UK-PHOTO: http://uk-photo.com/index.php --This is a professional photo recovery shop, they also provide memory card repair service, you can send your micro sd card to them and they will repair it for you. It will cost you around £20 or more.
Germany: Flash Drive Pros: http://www.flashdrivepros.com --This company has global service for Europe and Asia, they have office in Dresden, Germany.
France: OUTSOURCE DATA RECOVERY: https://outsourcedatarecovery.com/ --This is also a global data recovery service company, you can contact them to repair your SD card.
These data recovery service shops often charge a lot, you can contact them and tell your problem, they will evaluate the price to repair your device. The price may varies from $30 to $200.
If there is a computer or SD card shop nearby, you can also ask them if they offer the service.
But my advice is that a micro SD card used to get corrupted is vulnerable, you'd better change another one, just recover your data and get a brand new one to save it.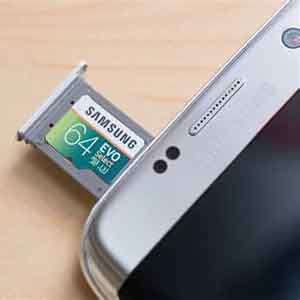 Repair a micro sd card in android phone suddenly had stopped working
The Causes
The SD Card - There are many possible causes, for example, a broken micro SD card.
Lifespan of micro SD card - dying
Improper operation on the micro SD card like eject SD card when transferring data from the card, abruptly unplug the micro SD card without safe ejection.
SD card connection problem.
Virus attack
Bad quality of SD card
If your SD card has a problem like what I mentioned above, your SD card may stop working, or it can be detected, but no longer be edited. You can figure out the reason why it turns like that and find a way to recover it.
Also read -> 7 ways to solve sd card stopped working in phone
Related Articles