Windows Was Unable to Complete the Format SD Card
"I have an 64GB SanDisk sd memory card which is not readable on my digital camera it says that memory card needs to be formatted. Then, I connect the memory card to my computer and it says the same error message it needs to be formatted. When I attempt to format the card, it shows another message saying 'Windows was unable to complete the format'. Please help me."
Joshua Nye, Applications Engineer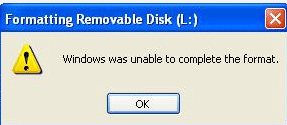 4 Free Methods to Fix Windows Format Failure on Memory Card
Also read: memory card cannot be formatted 5 fixes
PLEASE NOTE: RECOVER DATA FROM YOUR DEVICE BEFORE FIXING THE WINDOWS NOT ABLE TO FORMAT PROBLEM!
When Windows can't complete the format on SD memory card, free download iCare Data Recovery Pro and start data recovery for RAW memory card, microSD, XD, CF before fixing the Windows cannot complete the format.
4 Solutions for "Windows Unable to Complete Format" Error on Memory Card
1. Format the microSD memory card with Disk Management
If you receive the "Windows was unable to complete the format" message when you try to format the memory card from options provided by "My Computer", go to "Disk Management" to format it.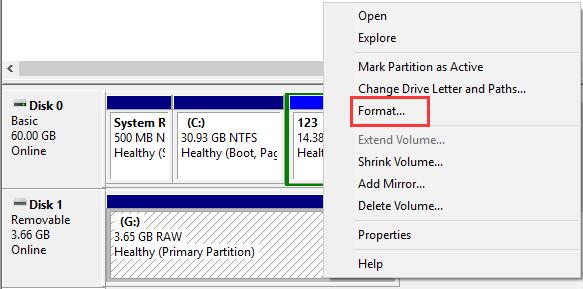 2.Convert memory card with CMD diskpart
If your system fails to format the sd cad, you can check the sd card properties, it may becomes raw file system, then you need only to convert the file system into NTFS or FAT32, which can be recognized by Windows.
Step 1: Start Run, and type Diskpart, click OK to open it with admin privileges.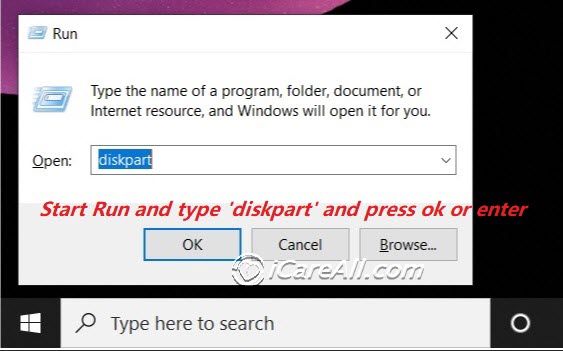 Convert memory card with CMD diskpart
Step2: Type"format F: /fs:fat32"(K is the drive letter of your SD card)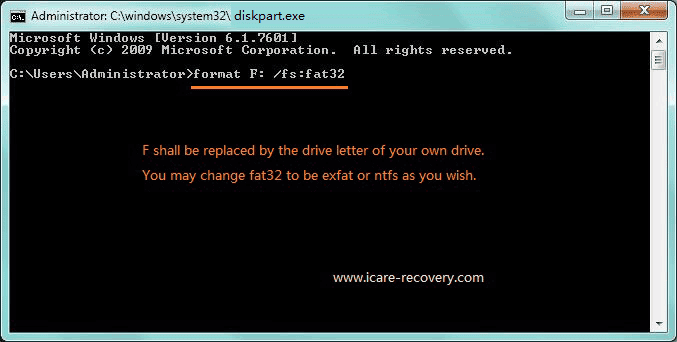 Then your SD card will turn into FAT 32 file system, if you want NTFS file system, you only need to type "ntfs" instead of "fat32" in the command window. This process will format all your data, if you need the data, you need to recover them first.
Also read: how to format sd card fat32
3. Format micro SD memory card using professional tool
You can use professional format tool to format the memory card. Do notice that format tool would cause data loss to your memory card.
Also read: 5 free ways of formatting sd card, or you may want to know how to format sd card without losing data
==>> To learn more about Windows error messages and to get detailed solutions, you can visit Windows was unable to complete the format.
4 - Rescue Files from Storage Media that has Format Failure
Free Memory Card Recovery

Download iCare Data Recovery Free to recover files from mobile phone camera memory card including photos, videos, music...
Step1. Run the software and select a recovery mode.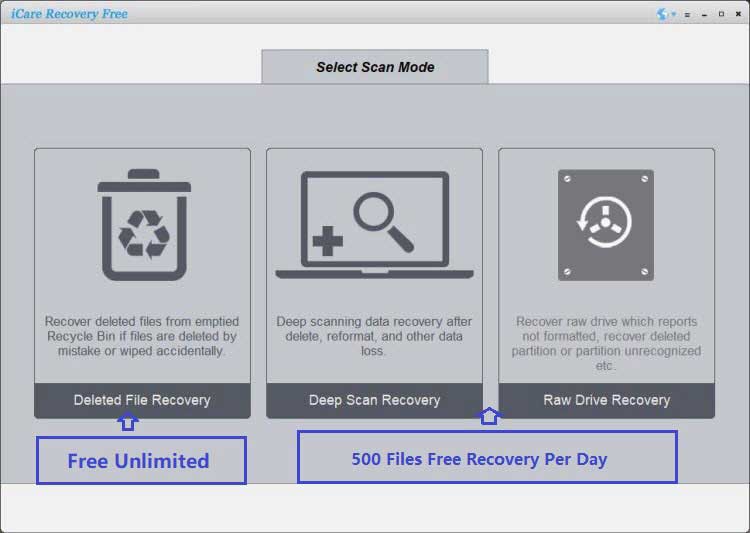 Step2.  Select the drive of memory card and go on to scan.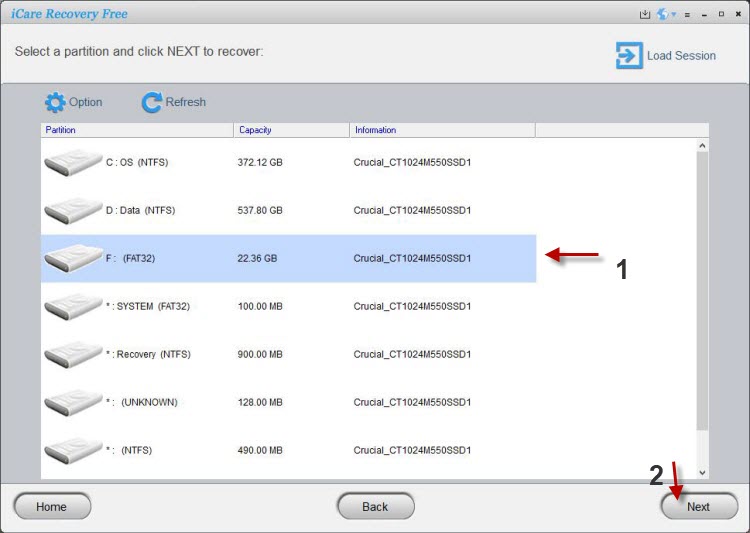 Step3. Preview the found pictures and save files found on memory card.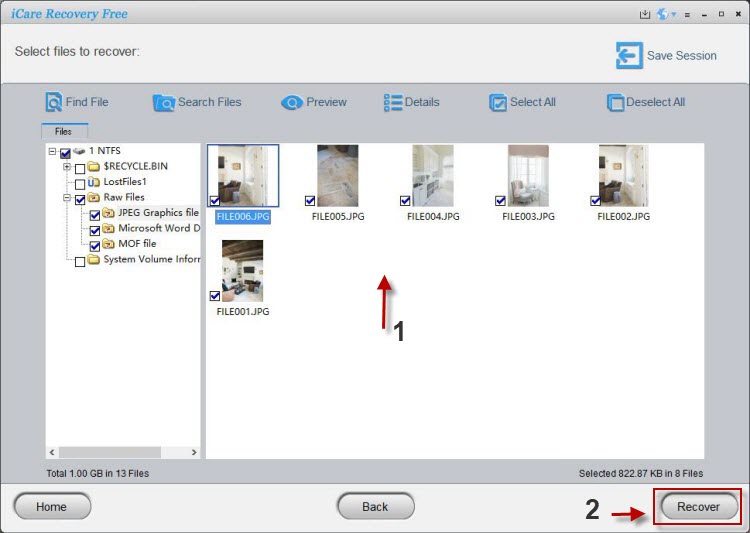 Video Tutorial: How to solve windows can't format problem
Why Windows Reports It Cannot Format My Memory Card?
1. storage device infected with virus
Truth is, virus attack might corrupt the file system of your memory card which led to "memory card not formatted" error or "cannot be formatted" problem. If your device is attacked by virus, run antivirus software to fix the problem by removing all the viru instead of formatting the card.
2. Memory card contains bad sectors
When memory card has been used for a long time or you often remove your memory card in an improper manner, bad sectors occurs due to such factors. Sometimes, you will receive "unable to format" message when memory card contains bad sectors. In this case, you can use Windows Error-checking function to check and repair possible bad sectors.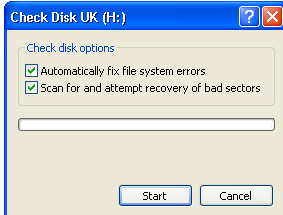 ==>> Visit this page to learn how to fix bad sectors
3. Memory card is read-only
Sometimes, when you format your memory card, you may get the message like "Windows was unable to complete the format". Check to see if the disk and computer are connected properly, make sure that the disk is not read-only and then try again." If the memory card is read-only, you can slide the read-only switch to "off" side.
Last updated on May 14, 2023
Related Articles
Hot Articles